World-Spirits Online Guide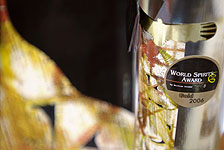 10,000 addresses of distilleries, importers and retailers - worldwide - for your personal marketing.
5,000 addresses of hotels, bars, restaurants and vinothèques offer top spirits - your personal shopping guide where you will find all spirits for all your needs
Are you looking for distribution partners, importers, vinothèques, restaurants or hotels that could sell your product?
The World of Spirits at a super price!
order now: "The World Spirits Guide Online Subscription" for 12 month,
> a bottle of fine "World-Spirit" for only 72,00 Euros,
post and package extra for the Print Guide and the bottle of fine Spirit.