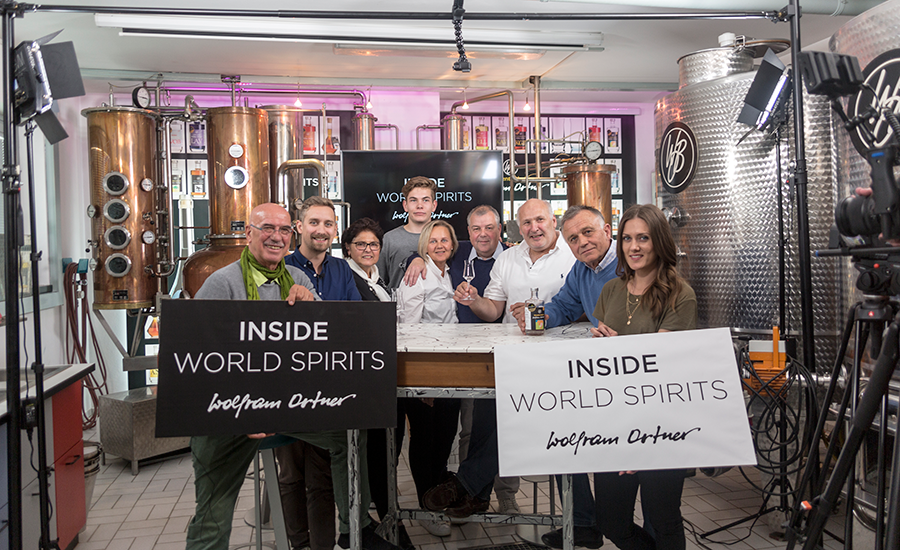 World-Spirits.TV starts on July 1, 2019

Mastermind Wolfram Ortner is already working meticulously on the implementation of the concept "World-Spirits Tasting Video" with the center stage right in the WOB distillery in the Nock-Land. TV stands for "Tasting Videos" as well as for "Television": The videos are both offered to TV stations and published on the platform YouTube.

In April 2019, the first 20 episodes will be shot, and will be aired in German and English. In the form of a relaxed conversation (15 minutes) the video will encompass knowledge on the chosen themes as well as technical information on production, which will be completed with presentation and sensory analysis of three products.

Wolfram Ortner will invite new conversation partners to the show each season - predominantly speaking in German and synchronizing the individual takes in English or vice versa. Example: In a Gin episode, we will talk about the production of the premium spirits, discuss different styles such as London Dry Gin, New Western Style Gin or Slow Gin and then sensorially "disassemble" three products. In addition, a botanical (herbs, spices) is presented in each episode with a technical question (eg: What is "astringency?) Profoundly answered. Of course, the producers of the individual gins will also be presented in words and pictures.
Also the music will be given an important role - during the recording artists will give live performances matching to the theme of the day. Viewers can await highlights of visits by fellow distillers and celebrities as well as former ski colleagues of Wolfram Ortner.The target group for World-Spirits TV are those who are interested in spirits, distillers, journalists and all those to work in industries related to spirits and gastronomy.

The individual episodes of the "World-Spirits Tasting Videos" can be viewed on the website world-spirits.tv and worldspirits.tv.